Filter Whey Protein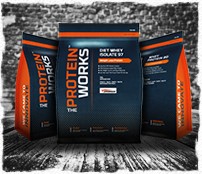 Whey Protein ist das meistverwendete Supplement in der Sporternährungsindustrie. Am häufigsten in Verbindung gebracht mit top Hochleistungs- oder Kraftsportlern, werden Proteinshakes auch in Sportarten verwendet, die auf Ausdauer ausgelegt sind. Der Grund dafür sind tausende wissenschaftliche Studien und unabhängige Forschungen, die bewiesen haben, dass Protein gleichermaßen zum Muskelwachstum und zum Erhalt der Muskelmasse beiträgt. Deshalb darf heutzutage in keinem Sportlerhaushalt Protein Pulver fehlen.
Aber was vor allem interessant ist, ist, dass Whey Protein vermehrt die breite Masse anspricht. Immer mehr und mehr Experten empfehlen den Konsum von Whey Protein als Teil einer gesunden Ernährung. Teilweise ist das auf jahrelange Forschung der Europäische Behörde für Lebensmittelsicherheit zurückzuführen und dem Ergebnis, dass Protein viel mehr Vorteile, über dem Wachstum der Muskelmasse hinaus, aufweißt. Tatsächlich hat man herausgefunden, dass Protein den Erhalt der natürlichen Knochen fördert. Nur ein Grund dafür, warum Whey Protein nicht mehr ausschließlich nur von Sportlern verwendet wird, sondern auch von Jedem, der eine gesunde Ernährung anstrebt.
Protein Pulver von THE PROTEIN WORKS™ sind aktuell die allerbesten in der Sporternährungsindustrie. Das wahrscheinlich bekannteste, ist das TPW™ Whey Protein 80, aus hundertprozent natürlichen Aroma- und Farbstoffen hergestellt und ohne Verdickungsmittel oder Füllstoffe. Das Versprechen ausschließlich natürliche Aromen und Farben zu verwenden ziehen wir durch unser gesamtes Sortiment. Von Whey Protein Isolat 90 bis Kreatin.
THE PROTEIN WORKS™ ist dafür bekannt ein großes Sortiment an Protein Pulvern zu haben, was es manchmal ziemlich schwer macht das Richtige für deinen Protein Shaker zu wählen. Du sollst deshalb wissen, dass die TPW™ Ernärungsexperten jederzeit für dich da sind um in jeglicher Art und Weise zu helfen. Ob es durch den THE LOCKER ROOM™, Twitter, Facebook oder der einzigartige Live-Chat auf unserer Seite ist. Wie auch immer wir helfen können, wir werden helfen.
Zusätzlich sind wir, nicht wie fast alle anderen Protein Supplement Marken dadraußen, offen und transparent dafür welche Proteinquelle genau und wie viel Protein in jedem einzelnen Protein Supplement steckt. Klicke einfach auf das Proteineinblick-Icon auf jeder Proteinproduktseite um mehr zu erfahren. Mit TPW™ ist nicht nur die Qualität gewährleistet, sondern auch niedrige Preise um sicherzustellen, dass du den maximalen Nutzen für dein Geld bekommst.
Wenn es letzendlich um unser Protein Pulver geht, sind wir stets darauf gezielt unseren Kunden den ultimativen Seelenfrieden zu geben, weshalb wir eine lebenslange Garantie anbieten. Bist du nicht zufrieden mit dem Produkt, aus welchem Grund auch immer, kümmern wir ums darum, dass du es erstattet bekommst. Das tun wir, weil wir wissen, dass Ernährung personalisiert werden muss. Sollte also ein Whey Protein deinen Geschmacksknospen nicht zusagen oder sollten sich deine Ziele sich geändert haben, werden wir mit dir zusammenarbeiten damit du das Richtige bekommst.
Für die Entwicklung des Whey Protein 360 haben wir unsere jahrelange Erfahrung im Bereich der Sporternährung mit den neuesten Ideen für hochqualitative Protein Shakes kombiniert. Die einzigartige Zusammensetzung vereint hochqualitatives langsam und schnell wirkendes Molkenprotein um eine konstante Eiweißversorgung zu gewährleisten. Whey Protein 360 enthält Whey Protein Konzentrat, Whey Protein Isolat, Milcheiweiß, Soja Protein und hydrolysiertes Molkeneiweiß in der optimalen Zusammensetzung die auf dem Markt erhältlich ist.

Diet Meal Replacement von TPW™ ist ein protein- und nährstoffreicher Mahlzeitenersatz-Shake speziell für den Fettabbau. Seine Formel enthält mehrere Proteinquellen: Whey Protein Konzentrat, Milchprotein und Prolibra®.

TPW™ 100% Whey Extreme wurde entwickelt, um über die etablierten Grenzen in der Welt der Sporternährung hinauszugehen. Unsere Vision bestand darin, die umfassendste, nährstoffreichste Proteinrezeptur auf dem Markt zu entwickeln. Sie ist in Sachen Inhalts- und Nährstoffzusammensetzung einzigartig und setzt neue Maßstäbe, was Sporternährung angeht.

TPW™ 100% Whey Advanced ist eine innovative Premium-Molkenproteinmischung mit hoher Aminodichte, die exklusiv von THE PROTEIN WORKS™ konzipiert und hergestellt wird. Das Produkt besteht aus Molkenproteinkonzentrat, Molkenproteinisolat sowie hydrolysiertem Molkenprotein und sorgt für kontrollierte, stufenweise Proteinfreisetzung.

Whey Protein 80 ist unser preisgekröntes premium Eiweißpulver. Als Gewinner der begehrten Auszeichnung "Best Protein Award" bei den branchenführenden FSN Product Awards ist TPW™ Whey Protein 80 für seine überragende Reinheit bekannt. Es enthält keine Füllstoffe oder Verdickungsmittel und ist in einer großen Auswahl an natürlichen Aromen erhältlich.

Muscle Protein ist der Eiweißshake für alle, die Muskeln aufbauen und erhalten wollen. Angereichert mit Kreatin Monohydrat, unserer einzigartigen Vitaminmischung und vollgepackt mit über 35g Protein in jeder Portion, ist dieser Shake die ultimative Muskelwachstumsformel. Unser Muscle Protein wird als bequemer 30-Tage-Plan geliefert und ist in 2 köstlichen und 100% natürlichen Sorten erhältlich.

TPW™™ 100% Whey ist eine Premium-Proteinmischung, die auf unseren beiden beliebtesten Molkenproteinen basiert – Molkenproteinkonzentrat und Molkenproteinisolat. TPW™™ 100% WHEY wird mit 100 % der besten, heute auf dem Markt erhältlichen Molkenproteine formuliert und unterstützt ideal das Wachstum schlanker Muskeln.

Naked Whey Protein 80 ist ein vollständig natürliches Whey Protein, das mit rein natürlichen Aromen, Farbstoffen, Süßstoffen (Stevia) und Inhaltsstoffen hergestellt wird. Als bahnbrechender premium Whey Protein Shake verkörpert Naked Whey Protein 80 unsere Leidenschaft für reine, natürliche Inhaltsstoffe und echte Innovation.

Vitamin Protein ist ein super nährstoffreicher, high Protein Shake, der alles besitzt, was Du für die ultimative All-in-One-Formel benötigst. Vitamin Protein ist nicht nur mit unserer eigenen Vitaminmischung angereichert, sondern auch extrem reich an Omega 3, Protein und Ballaststoffen. Mit unter 3g Fett und nur 109 Kalorien in jedem Shake, ist er der perfekte on-the-go Shake. Unser Vitamin Protein wird als einfacher, 30-Tage-Plan geliefert und ist in zwei leckeren, natürlichen Sorten verfügbar.

Diet Whey Isolate 95 ist ein ultrareines Whey Isolat Pulver, das für seinen extrem hohen Proteingehalt sowie für seinen niedrigen Anteil an Kohlenhydraten und Fett geschätzt Pro Portion wirst du mit 27g Eiweiß pro Portion versorgt, es halt weniger als 1g Fett und weniger als 1g Kohlenhydrate pro Portion und dazu ist es noch Laktose frei.

Diet Whey Protein 90 ist ein premium Whey Protein Isolat mit dem höchsten Proteingehalt aller Eiweißpulver. TPW™™ Diet Whey Protein 90 ist nicht denaturiert, da die Molke mikrofiltriert und NICHT wärmebehandelt ist. So ist ein extrem reines Protein mit einem schnell wirkenden Proteingehalt von 90 % gewährleistet.

Naked Whey Protein 90 ist ein ultrareines, 100 % natürliches Whey Protein Isolat und wird mit ausschließlich natürlichen Aromen und Farbstoffen sowie mit Stevia hergestellt, ein kalorienarmes Süßungsmittel auf Pflanzenbasis. Naked Whey Protein 90 besteht aus premium Whey Protein Isolat mit einem reinen Proteingehalt von 90 % und innovativen, rein natürlichen TPW™-Aromen.

Protein Energy ist ein high Protein, zuckerarmer Shake, voll von allen Vitaminen und Mineralien, die Du für einen rein natürlichen Energie-Boost benötigst, egal zu welcher Tageszeit. Mit nur einem Shake pro Tag in unserem 30-Tage-Protein-Energie-Plan, ist dies der perfekte Shake für alle, die einen viel beschäftigten, aber gesunden Lebensstil pflegen. Voller natürlicher Inhaltststoffe, wird Protein Energy in einer Auswahl von zwei köstlichen Sorten angeboten, die euch den ganzen Tag über wach und lebendig werden machen.